By Charles Jay
A lot of people have been waiting for Sergio Martinez to get back into action, and some had originally thought that when he was ready, he would take a "tune-up" to get him back into the swing of things before taking on more risk. Instead, he is assuming quite a bit of risk right away, as he has not only agreed to take on Miguel Cotto, who has won recognized world titles in the junior welterweight, welterweight and junior middleweight divisions,. but is doing that in decidedly friendly territory for Cotto – Madison Square Garden, where he has thousands and thousands of Puerto Rican fans.
The bout is scheduled for twelve rounds and is being contested for the WBC middleweight title that Martinez currently holds. Here are the numbers as they have been posted by the folks at VietBet:
WBC Middleweight Title – 12 Rounds
Saturday, June 7
Madison Square Garden
Sergio Martinez -220
Miguel Angel Cotto +180
Over 8.5 Rounds -270
Under 8.5 Rounds +230
Martinez has suffered knee injuries in each of his last two fights, requiring surgery, and that has caused him to sit out the last fourteen months, so that might open up questions about how he will respond to such injuries. He was on crutches for nine months, but now says "My knees are feeling great."
There is a basic fundamental agenda for both of these fighters. Martinez likes to move about the ring, popping in and popping out, using his unorthodoxy to keep opponents off balance. He is not a classic boxer but is slick in his own way. And Cotto is a fighter who has often found himself somewhat vulnerable to those fighters who exercised some finesse against him. But he is going to try to put pressure on, as he must somehow get inside and dig some shots to the body if he possibly can.
Of course, Cotto gets these big fights not necessarily because he keeps defeating big-time opponents, but because he remains a very exciting fighter, who gives and takes, and is a pay-per-view draw, not to mention someone who can put a lot of people in the seats at a place like Madison Square Garden.
If Martinez had not endured a long hiatus, this boxing betting pick might be less problematic; after all, Cotto (the +180 underdog at VietBet) is moving up to the middleweight class, which is not really natural for him. And Martinez not only has the ability to frustrate, but can hit hard as well. Of course, if Martinez's career had not been interrupted, the boxing odds on VietBet might be quite a bit different.
We're not exactly blown away by Martinez's performances in his last three fights, in which he won in lackluster fashion against both Matthew Macklin and Martin Murray and almost got himself knocked out in the twelfth round against Julio Cesar Chavez Jr. The knee injuries may have had something to do with that, of course. He is also 39 years old. But as his boxing betting supporters like to point out, since he got a late start on his career he really hasn't taken a lot of punishment (to the head or body, that is), so he doesn't show the wear and tear most 39-year-olds normally would.
If nothing else, Martinez always seems to be in superior shape, and so we will have some faith that he is coming into the ring prepared. And if he is doing that, he should have a little too much for Cotto to handle on this particular evening. We would look for this fight to go the distance, although the "Over 8.5 Rounds" proposition at VietBet may not offer a great price (-275). But it might be a slightly better play than Martinez -220, which we would make a moderate play on as well.
Summary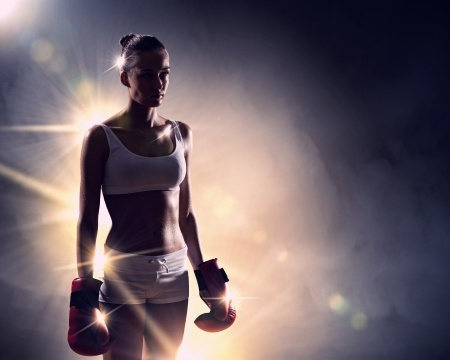 Article Name
Boxing Betting - Martinez Defends Middleweight Crown vs Cotto
Description
Vietbet has the best boxing betting odds anywhere, not to mention great bonus plans and wagering features, including Live Betting Extra. Join Today!
Author